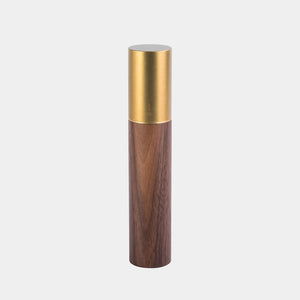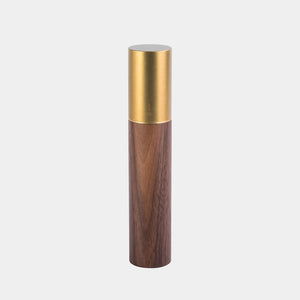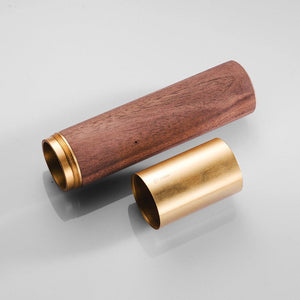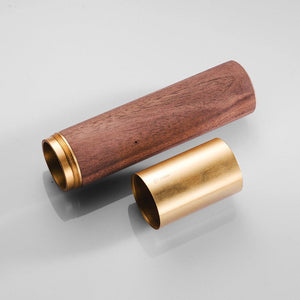 On Sale
Classic Reflect-Pen Case
Pen Case
DESCRIPTION
The pen case is a hollow round container pieced together by brass and walnut wood. Unscrew to open the upper cover. The brass and the walnut are both lights, fresh, and pure in the beginning, but will become darker as time goes by. The most qualified materials are selected, expected to be a lifetime stationery.
SPECS
Material: Brass, Walnut
Dimension: 38x38x183 mm
Weight: 129g
Box: 54x54x208 mm

USE & CARE
The color of brass would be changed by different users and various environments yet this is also its unique feature. The oxide is harmless. It would restore its original luster by wiping with Brass Polish. Without any surface treatment, we hope each product can maintain its individual marks by the constant use of the owner.
Please experience and enjoy this one-of-a-kind beauty of brass.