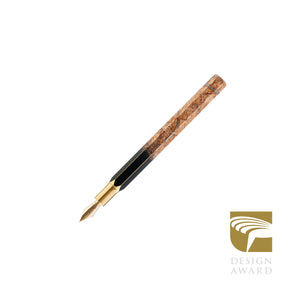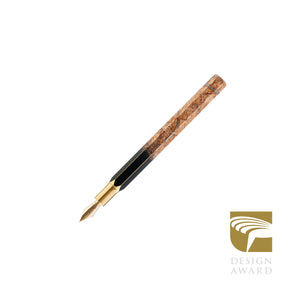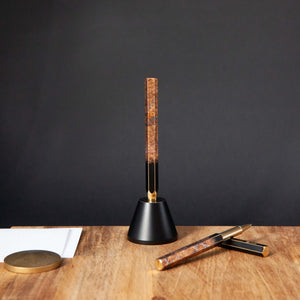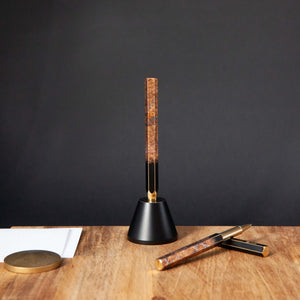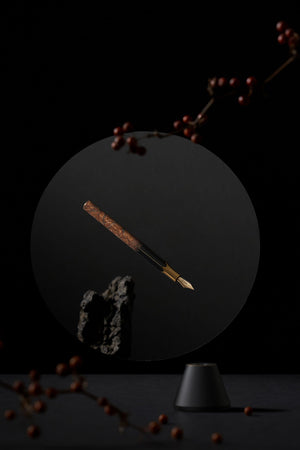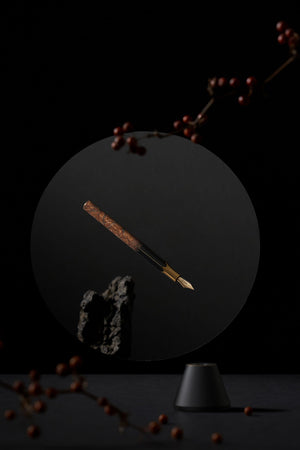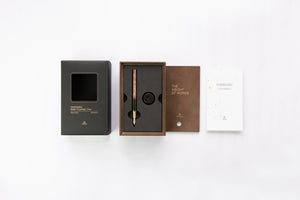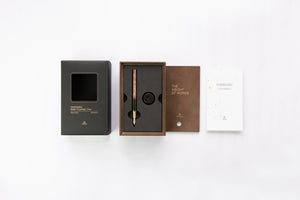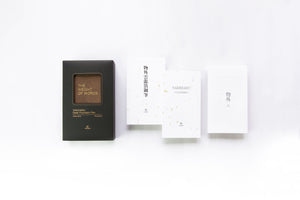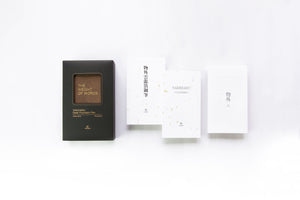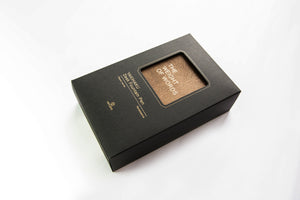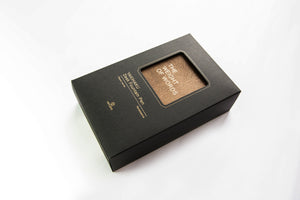 On Sale
Classic Renaissance - YAKIHAKU Fountain Pen
YAKIHAKU Fountain Pen
DESCRIPTION
YAKIHAKU pen series is a collaboration between YSTUDIO and Kohei Murata who applied this rare material on YSTUDIO's pen with delicate and high-skilled traditional technique.
The design idea of YSTUDIO Desk Fountain Pen originally comes from a classical fountain pen. People nowadays can take writing as a ritual to set our minds at ease.
The body of desk fountain pen is made of solid brass. The classic hexagonal shape design provides a stable way to grip. You'll always write steady and smooth.
The pen stand is also made of solid brass. The proper design to connect the pen and the stand could let you pick up the pen easily and stably at the same time.
Trendy life is not about how much fine goods you collect but how well you live with them.

SPECS 
Material: Brass
Dimension: 10.5x12x146mm
Weight: 34g 
Box: 115x185x50 mm


Please be noticed this item does not come with a cap and it is unportable.  
14K Gold Nib
The first YSTUDIO self-owned fountain pen nib, 14K, Germany made, has a proper malleability. And is renowned for their reliable ink flow and smooth writing experience.
A milestone for YSTUDIO, this YAKIHAKU Fountain Pen contains the hard work from Taiwan, Japan, and Germany. A specific UNRYUHAKU serial number and YSTUDIO logo are delicately engraved on the nib. After several times of hand-polish the nib, this pen becomes a true artwork, showing a remarkable spirit of craftsmanship.