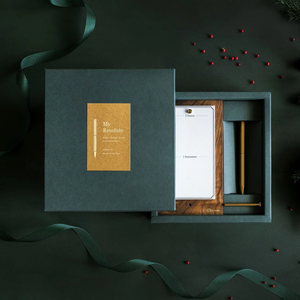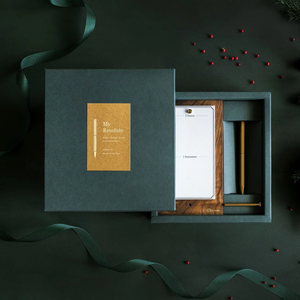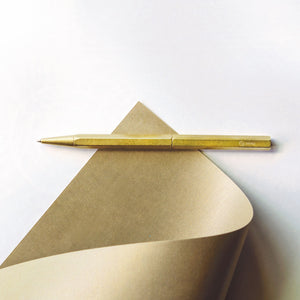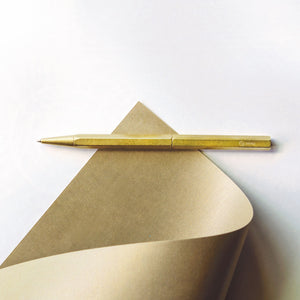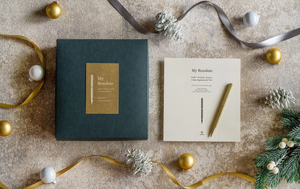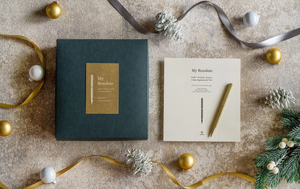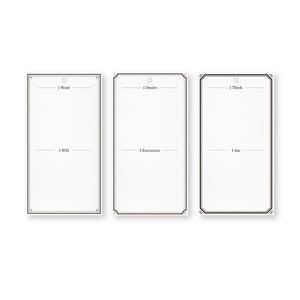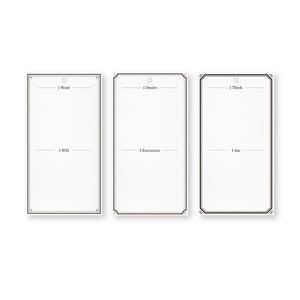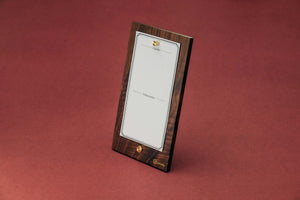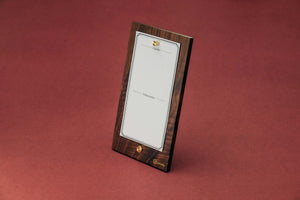 On Sale
Limited Gift Set
Gift Set
Concept
Before dawn of Christmas, let us take a moment to ponder what has happened in the past year. 
Rethink upon the arrival of 2021 and compose the significant essence of our lives. Reflect, Readjust, Resolve, salute to a new beginning.
This set includes a special forest green edition ballpoint pen(slim), a notepad stand made of walnut wood, and three kinds of notes that help you achieve these objectives. 
Including
ballpoint pen (slim)- Forest Green or Classic Gold *1pc
wooden notepad stand *1pc
notes * 15pcs (3 types x 5pcs each)
Specs
Gift Set: 21 X 19 X 5 (H) mm
*Ballpoint Pen
Material: Brass, Copper
Specs: 8 X 9 X 123 mm
Refill: Cross Type Ballpoint Pen Refill
* Wooden Notepad Stand
Material: Walnut wood, Brass
Specs: 105 X 185 X 7mm
* Notes
Material: Paper
Specs: 80 X 105 mm