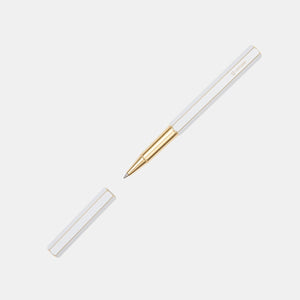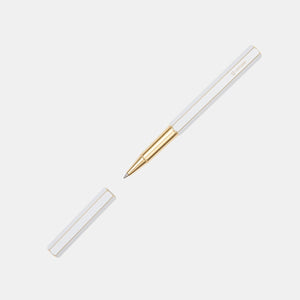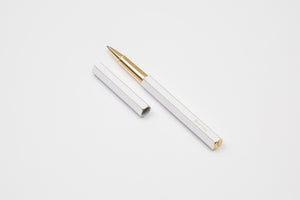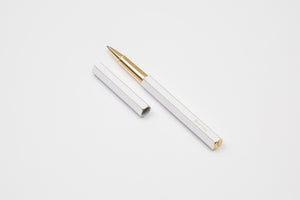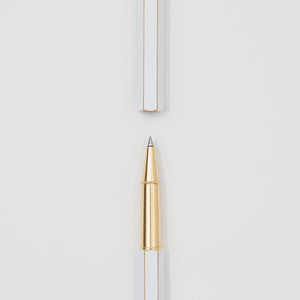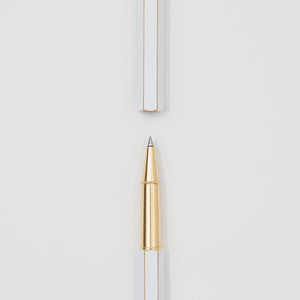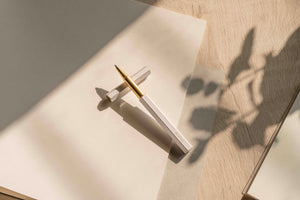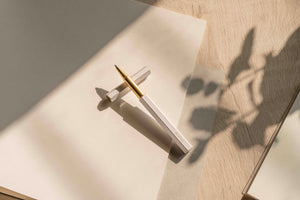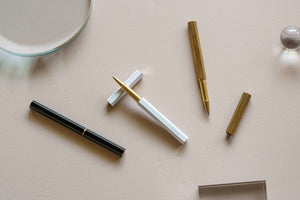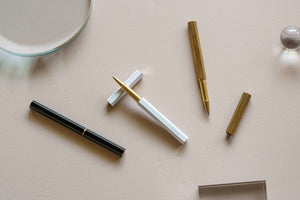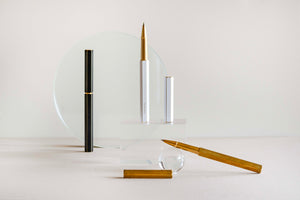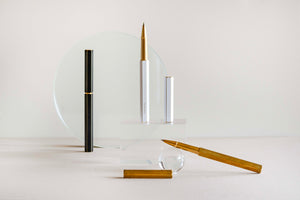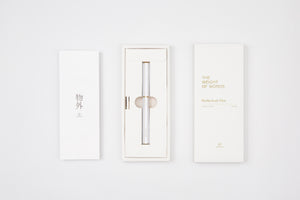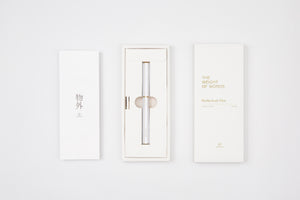 On Sale
Classic Revolve-Rollerball Pen-White
Rollerball Pen-White
DESCRIPTION
Simple, white, with six shining lines revealing the brass underneath. The Rollerball Pen stands out for its exquisite looks, and yet its functional design is also remarkable. Perfect weight balance provides a stable grip and smooth writing experience. It's a true eye-catcher and a great gift selection.


SPECS
Material: Brass
Dimension: 9.7 x 11 x 130 mm
Weight: 34g
Box: 185X80X20mm
Refills: Standard rollerball pen refill, a SCHMIDT Safety Ceramic Roller 5888 F is included.

USE & CARE
The paint will gradually wear off during daily use, revealing the brass underneath which we called "brassing effect". You can create a personalized brassing effect by removing the paint on the surface with sandpaper which is included in the product's package.
For buying extra refill please click HERE!
ENGRAVING SERVICE
YSTUDIO now offers Engraving Service, a very popular and unique option that many of our customers select for. Engraving makes for a super gift and, of course, a special way to personalize your ystudio stationery.


Note: You can choose Up to 15 letters, including English characters and Numbers.