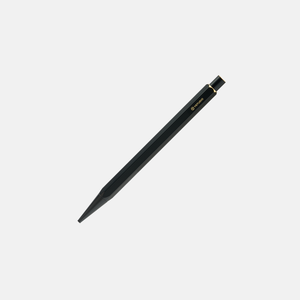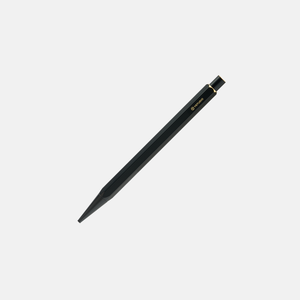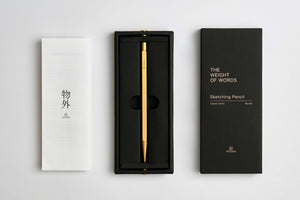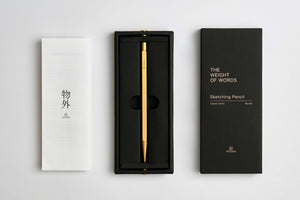 On Sale
Classic Revolve-Sketching Pencil-Black
Sketching Pencil-Black
DESCRIPTION
This sketching pencil takes a 2.0mm pencil lead. The solid brass crafted barrel provides a good balance and stability in your hand. It's a reliable tool during your work or leisure time.
Simple, black, with a hint of metal. With the pen's spiral exposed on top, the designers of YSTUDIO combine the mechanics of a pen with the distinctive looks of the series. Due to its heavy material, the pen is sure to provide stability while writing. Due to its unusual looks, it will become something to hold on to.


SPECS
Material: Brass
Dimension: 11 x 11 x 157 mm
Weight: 43g
Box: 185X80X20mm
Leads: 2.0 mm
STAEDTLER
Faber-Castell TK 9071

USE & CARE
You can create a personalized brassing effect by removing the paint on the surface with sanding paper which is attached in the product's package.

ENGRAVING SERVICE
YSTUDIO now offers Engraving Service, a very popular and unique option that many of our customers select for. Engraving makes for a super gift and, of course, a special way to personalize your ystudio stationery.


Note: You can choose Up to 15 letters, including English characters and Numbers.