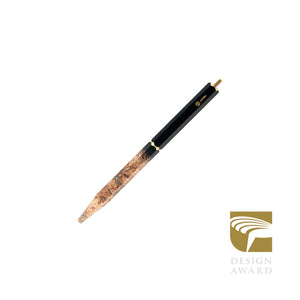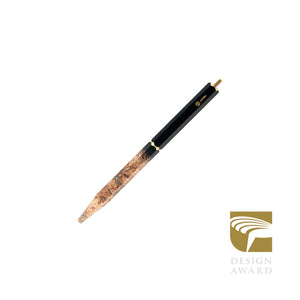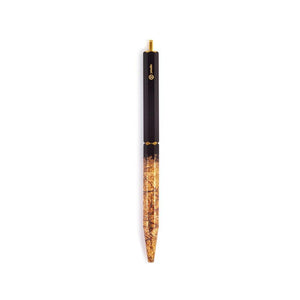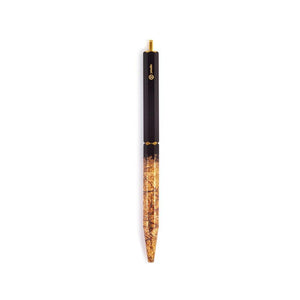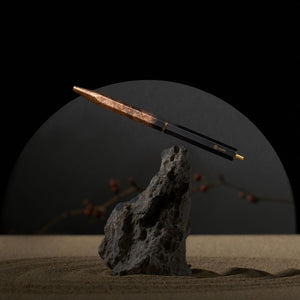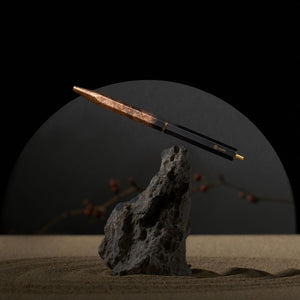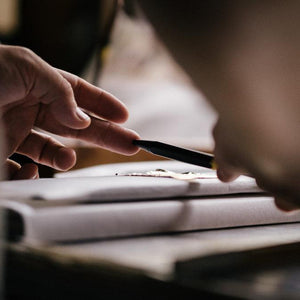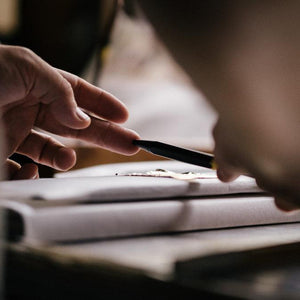 On Sale
Classic Renaissance - YAKIHAKU Portable Ballpoint Pen
YAKIHAKU Portable Ballpoint Pen
DESCRIPTION
YAKIHAKU PEN - extraordinary craftsmanship "Flat foil"
YSTUDIO collaborates with Rakugei in Japan, a traditional foil art workshop, for our new product. Mr. Kohei Murata, the owner of Rakugei and the third generation successor of his family-owned foil technique, started to learn the "Flat foil" technique from his father while studying in the university. Since then, Mr. Murata had won many awards in traditional craftsmanship.
Flat foil is originally a special weaving method used on the Japanese traditional garment, kimono. And now, Mr. Murata is dedicated to applying this technique in other fields.
In this collaboration, Mr. Murata uses rare material "Unryū (means cloud dragon) Foil" and apply on YSTUDIO's pen with delicate and high-skilled traditional technique. Through this process, the foil reveals the unique tint of vulcanized silver just like a dragon flying in the clouds.
The YAKIHAKU Ballpoint Pen embodied the beauty of Japanese classical aesthetics and traditional craftsmanship in YSTUDIO's brand style.


SPECS
Material: Brass
Dimension: 9x10x139 mm 
Weight: 34g
Box: 80x20x185 mm
Refill: 0.7 mm ystudio gel ink refill in black, it also fits Parker type ballpoint pen refills

REMARK: YAKIHAKU Ballpoint Pen is NOT available for Engraving Service.
*The YAKIHAKU Ballpoint Pen has won Taiwan Golden Pin Design Award 2022