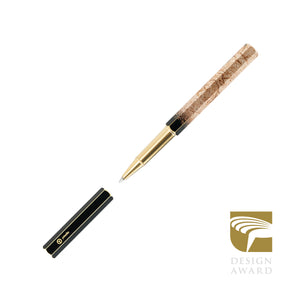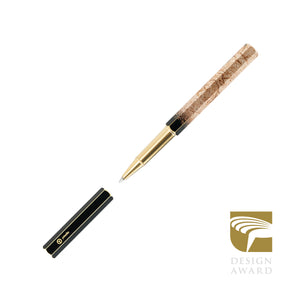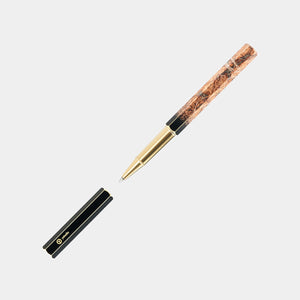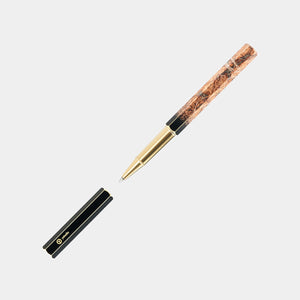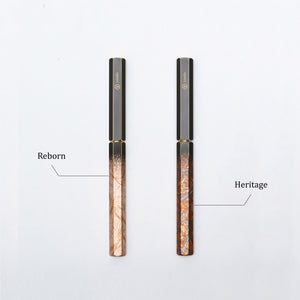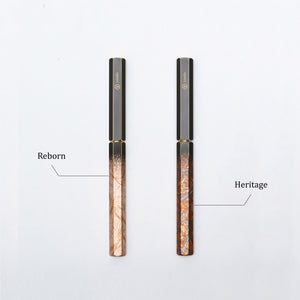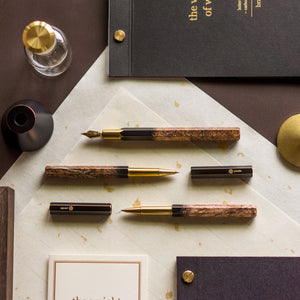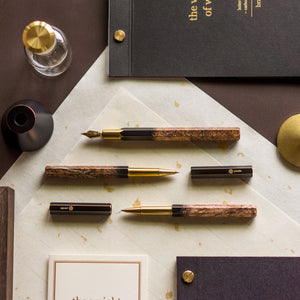 On Sale
Classic Renaissance - YAKIHAKU Rollerball Pen
YAKIHAKU Rollerball Pen
DESCRIPTION
Extraordinary craftsmanship "Flat foil"

YSTUDIO collaborates with Rakugei, a traditional foil art workshop in Japan, to create another unique piece. (2020)
Two editions are presented in this crafts series: "Heritage" edition and "Reborn" edition. Ancient Unryūhaku - discovered in a Japanese city called Kanazawa by the founder of Rakugei and grandfather of Kohei Murata before the Second World War – is used for "Heritage" edition. Since the original technique used in ancient Unryūhaku has scarcely documented, Murata family has been devoted to reviving this mysterious silver foil since the post-war period. Around half a century ago, they successfully created their version of Unryūhaku which is used in the "Reborn" edition of ystudio's Unryūhaku pen.
 

Each edition has its unique beauty: "Heritage" edition is more dark-toned, intensifying the glittering vein-like pattern of aged foil while the one used in "Reborn" edition reveals a subtle pale gold luster as if joyfully celebrating the revitalizing of tradition .
ARTIST
Mr. Kohei Murata, the owner of Rakugei and the third generation successor of his family-owned foil technique, started to learn the "Flat foil" technique form his father while studying in university. Since then, Mr. Murata had won many awards in traditional craftsmanship.
SPECS
Material: Brass
Dimension: 9.7x11x130 mm 
Weight: 33g
Box: 77x31x190 mm
Refill:Standard rollerball pen refill (one SCHMIDT Safety Ceramic Roller 5888 F included.)
REMARK:
THIS PEN is NOT available for Engraving Service.
*The YAKIHAKU Rollerball Pen has won Taiwan Golden Pin Design Award 2022