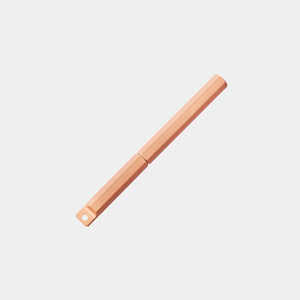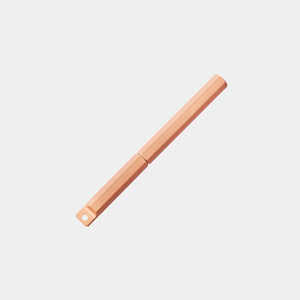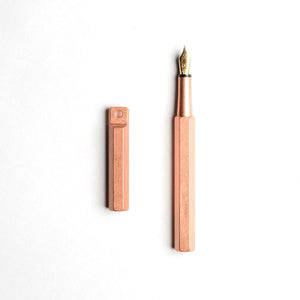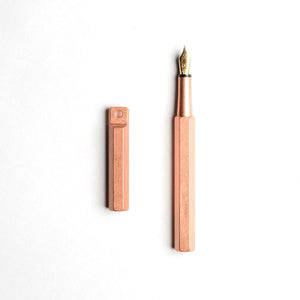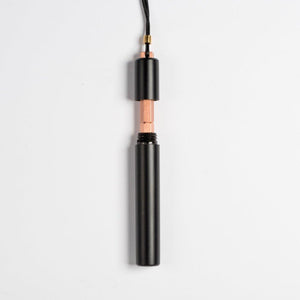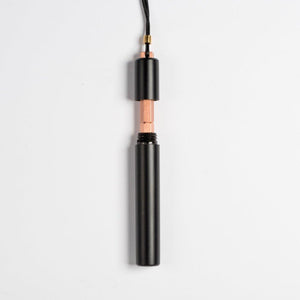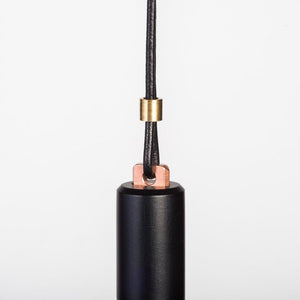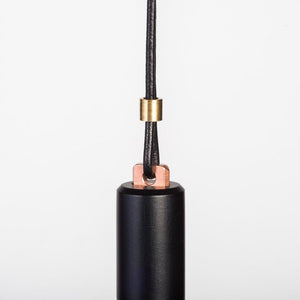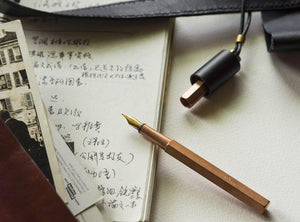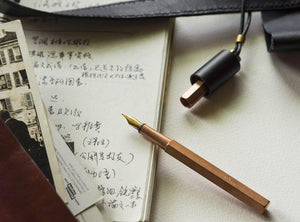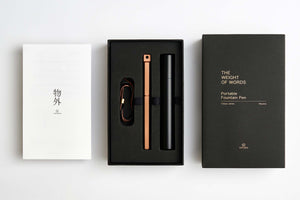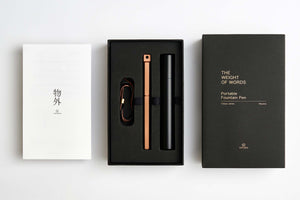 On Sale
Classic Revolve-Portable Copper Fountain Pen
Portable Copper Fountain Pen
DESCRIPTION OF YSTUDIO PORTABLE COPPER FOUNTAIN PEN

Copper fountain pen with classic design, portable version creates a new way to bring it with you. YSTUDIO copper fountain pen is your best choice of EDC pen.
This pen is made of solid copper and comes with one maple pen case in black color.

If you're looking for Desk Fountain Pen or other color, YSTUDIO also provides a variety of unique fountain pen.
SPECS
Material: Brass, Copper
Dimension: 10.5 x 12 x 138 mm
Weight: 49g 
Box: 115 x 185 x 50 mm
Refills: It comes with a converter inside (also fits the International Standard Type of Cartridge)


HOW TO USE & CARE COPPER FOUNTAIN PEN
The color of copper would be changed by different users and various environments yet this is also its unique feature. The oxide is harmless. It would restore its original luster by wiping with Brass Polish. Without any surface treatment, we hope each copper fountain pen can maintain its individual marks by the constant use of the owner.

Please experience and enjoy this one-of-a-kind beauty of copper.


INK RECOMMENDATION
In order to have the best writing experience, the manufacturer of our fountain pen nibs, Germany Schmidt, recommends customers to use ink which has a moderate thickness. For example, the ink from Pelikan, Waterman, Cross, etc.


COPPER FOUNTAIN PEN ENGRAVING SERVICE
If you are looking for individual personalized pens, YSTUDIO now offers Engraving Service, a very popular and unique option that many of our customers select for. Engraving makes for a super gift and, of course, a special way to personalize your ystudio stationery.
Note: You can choose Up to 15 letters, including English characters and Numbers.
Find more:
Individual Personalized Pens -Customized & Personalized Service for Engraving Your Fountain Pen - YSTUDIO Unique Fountain Pens

The best customized fountain pen
Fountain Pens Guide:
What Is The Difference Among Fountain Pen, Rollerball, and Ballpoint?