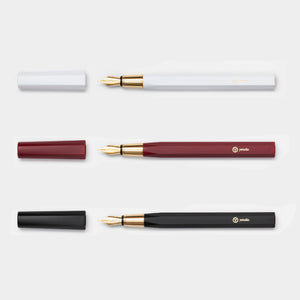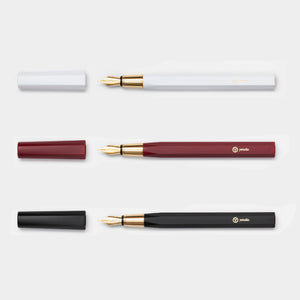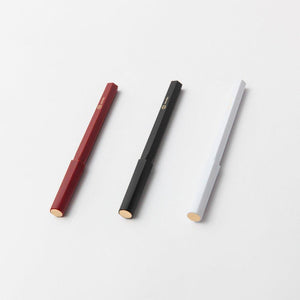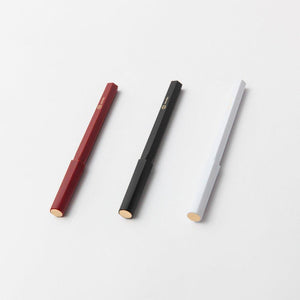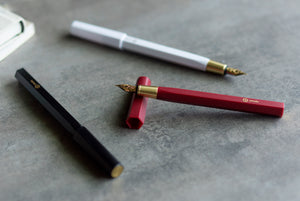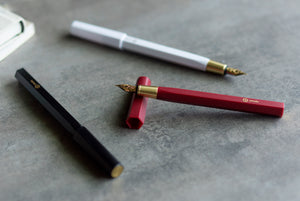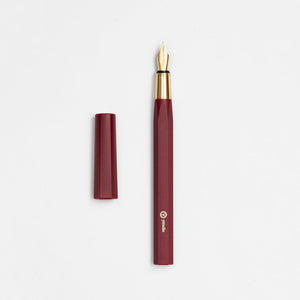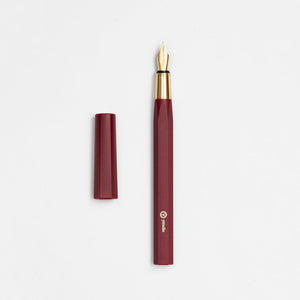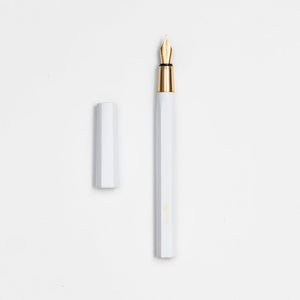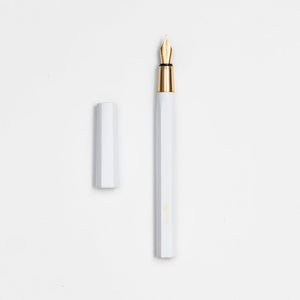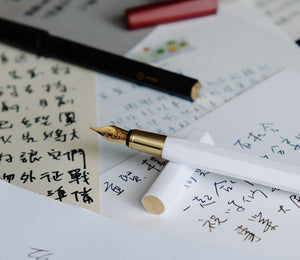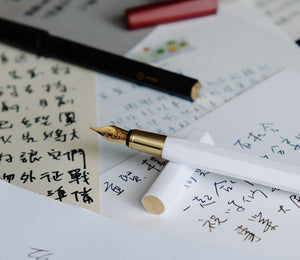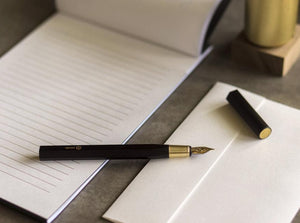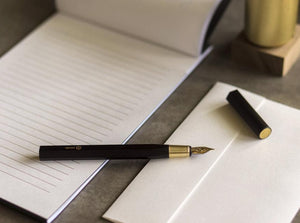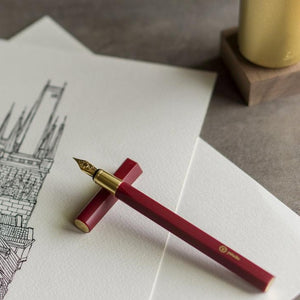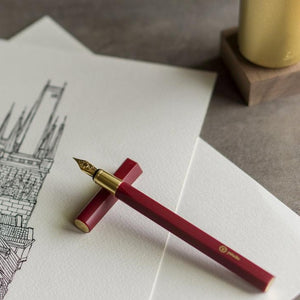 On Sale
Resin - Fountain Pen
Resin Fountain Pen
DESCRIPTION
The Resin series is reaching an excellent balance in acrylic and brass. It has a smooth matte surface. A brass inner-tube embedded in the pen body brings perfect weight balance.
The Schmidt nib from Germany writes steady and smooth. The Resin series has its own cleverly bright look yet still forms the writing ritual to feel the weight of words.


SPECS
Material: Acrylic, Brass
Specs: 12 X 14 X 142 mm
Ink: One black ink cartridge inside, fits Schmidt K1 converter. (Inapplicable to Schmidt K5 converter)

INK RECOMMENDATION

In order to have the best writing experience, the manufacturer of our fountain pen nibs, Germany Schmidt, recommends customers to use ink which has a moderate thickness. For example, the cartridges from Pelikan, Waterman, Faber-Castell, etc.

REMARK: Resin series is NOT available for Engraving Service.
Find more:
The best customized fountain pen
Fountain Pens Guide:
What Is The Difference Among Fountain Pen, Rollerball, and Ballpoint?
How to Use a Fountain Pen: 3 Tips to Choose Your First Fountain Pen